Kässbohrer expands its dealer network with Austrian Hochstaffl
Europe's leading trailer manufacturer Kässbohrer continues to expand its dealer network in Europe with strong local partners. 
08 July 2013
Europe's leading trailer manufacturer Kässbohrer continues to expand its dealer network in Europe with strong local partners.
As of 1st of July 2013, Kässbohrer and Hochstaffl signed a dealer contract for a strong cooperation in the Austrian market.
In Austria, Hochstaffl will be responsible for the sales and aftersales network of Kässbohrer's construction product range as lowbeds, platforms, tankers and silo semi-trailers.
With its product range for the construction industry, Kässbohrer delivers its customers with the latest product solutions.
Building its success on the force of Kässbohrer engineers and its innovation culture, Kässbohrer is continuously improving and developing its products and product range for more efficiency and technology according to the customer needs.
With this vision, Kässbohrer is enlarging its wide lowbed product range since the beginning of this year. At the Bauma 2013 in Munich/Germany, world's biggest exhibition for construction equipment, Kässbohrer launched its new developed hydraulic steering axle lowbed semi-trailer with remote control.
Lowbed semi-trailer solutions adapted to the local needs as for the Russian market followed in June and were presented for the first time at the CTT'2013, Russia's most important exhibition for construction industry.
Also, with other special product groups as the silo semi-trailers, Kässbohrer is providing various solutions. In 1953 Kässbohrer produced its first hydraulic tipping silo trailer and is today one of the few manufacturers which can provide tipping silo semi-trailers with a volume of 40m3 up to 90m3.
Today, staying true to the ethos of Karl Kässbohrer who established its Wagenfabrik in 1893 in Ulm, Kässbohrer is continuously developing its production range with special focus on customers' needs and will now serve its Austrian customers in cooperation with Hochstaffl, one of the most experienced companies for commercial vehicles.
About Hochstaffl:
Hochstaffl with its headquarters in Vienna/Austria has 40 years of experience in the sales and aftersales of commercial vehicles. With its subsidiaries in Germany, Slovakia, Hungary, Romania, Bulgaria, Slovenia, Croatia, Serbia and Czech Republic, Hochstaffl has a wide spread sales and aftersales network in Europe and its cooperating with Europe's biggest trailer manufacturers.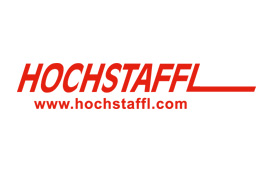 About Kässbohrer:
In 1893, when Karl Kässbohrer founded his Wagenfabrik in Ulm, he redefined what trailer engineering could achieve. Celebrating its 120th anniversary, today, Kässbohrer's engineering presents transport solutions for customers from Ulm to Seoul and is driven to provide the right balance of ingenuity and engineering to bear on customer service and delivery for the next 120.