Kässbohrer has taken the 3rd place at Best Logistics Brand 2020 Awards
22 April 2020
Kässbohrer was received Best Logistics Brand 3rd Place award given by Germany's trade magazine Logistik Heute and German Logistics Association (BVL). Announced on the 15th of April, Kässbohrer has taken the 3rd place at Best Logistics Brand 2020 Awards in the Category "Trailer and Superstructures".
To determine the winners of "Best Logistics Brand 2020", a large reader survey was started by LOGISTIK HEUTE and the German Logistics Association (BVL) and for the voting, more than 250 brands were selected by an independent, seven-member nomination committee under headed by Prof. Dr. Christian Kille, the logistics expert at the Würzburg-Schweinfurt University of Applied Sciences. As a result, the top three in twelve categories, respectively Conveying and storage technology, Freight exchanges, Marking and identification, Contract logistics service, IT for warehouse management, Rail transport service, Shipping companies, Trailers and superstructures, Seaports, Software for SCM / ERP, Gates and ramps and Vans and delivery vans were awarded.
Because the award ceremony could not take place due to the current situation, the Kässbohrer Board Member Ms. İffet Türken virtually received the award.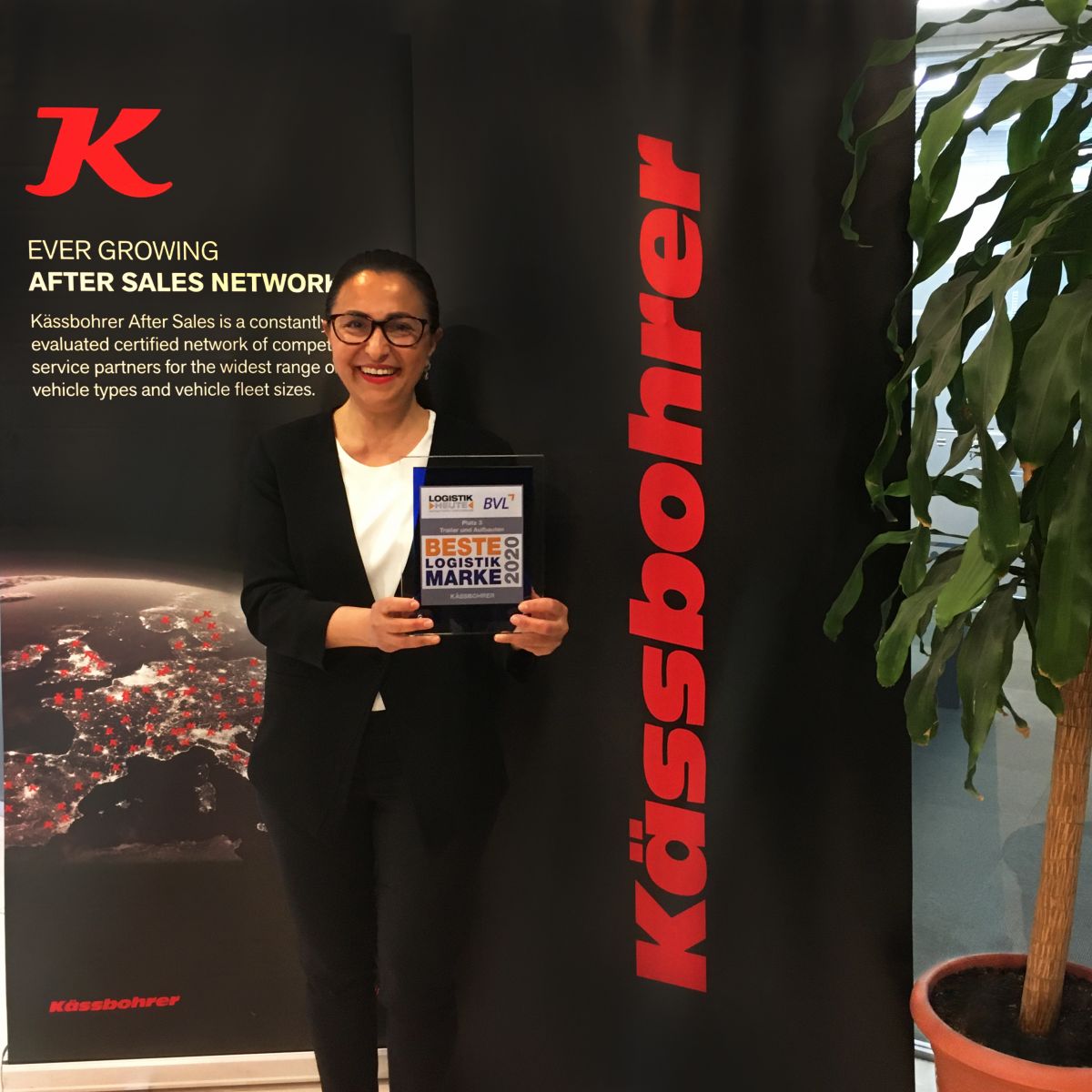 "Kässbohrer constantly innovates on its widest product range to meet the needs of its customers in 55 countries. Supporting our customers with our broad after-sales services is our priority. Receiving the Best Logistics Brans 3rd Place Award in Category "Trailer and Superstructures" is the result of our hard work and is proof of supply chain managers, logistics managers and experts trust in Kässbohrer. With this award, we will work eagerly to continue to offer highest-quality vehicles and broad after-sales services to the sector." Ms. Türken stated.