Kässbohrer Presented Three New Vehicles at NUFAM
09 October 2019
Kässbohrer participated in NUFAM 2019 fair, taking place between 26-29 September in Karlsruhe, Germany.
During the fair, visitors and press members had the chance to examine Kässbohrer's launch vehicles, lightest ADR in EU 60 m3 Tipping Silo K.SSK 60 ADR, low-loader special for the transportation of agricultural machines K.SLL B 2 and robust 2 axle steel tipper K.SKS B.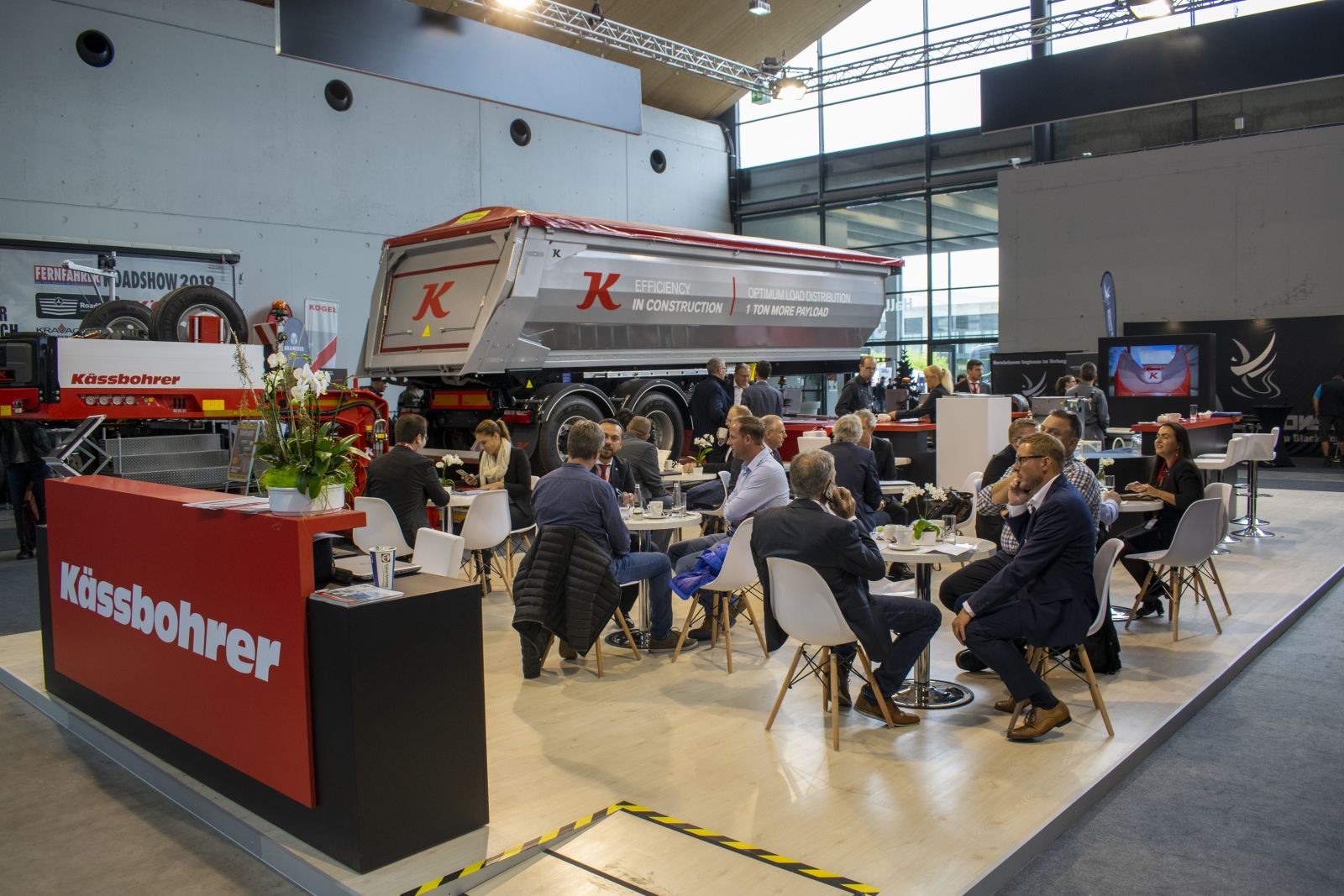 Lightest ADR in EU 60 m3 Tipping Silo K.SSK 60 ADR is launched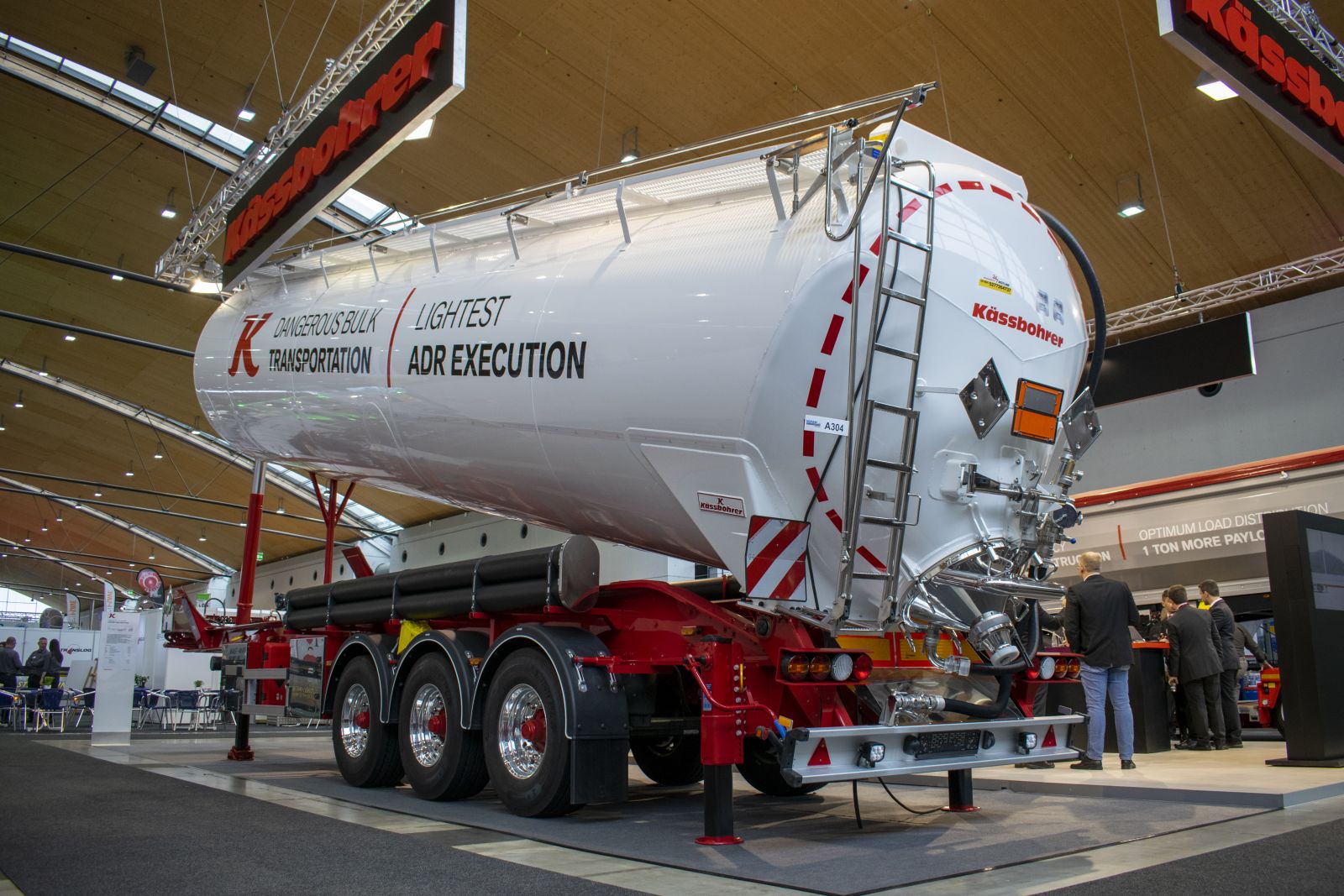 Being on top of tipping silo segment, Kässbohrer now meets the needs of valuable dangerous bulk transportation operations sector by offering K.SSK ADR in volumes from 40 m3 to 60 m3 depending on specific needs and proudly launched K.SSK 60 ADR to the industry.
As a result of "Enginuity", K.SSK 60 ADR is designed and manufactured to meet the sectors demands in a most efficient way and makes it possible to carry a maximum load without compromising essential features and extensive options.
Low-Loader for the Transportation of Agricultural Machines K.SLL B 2 is launched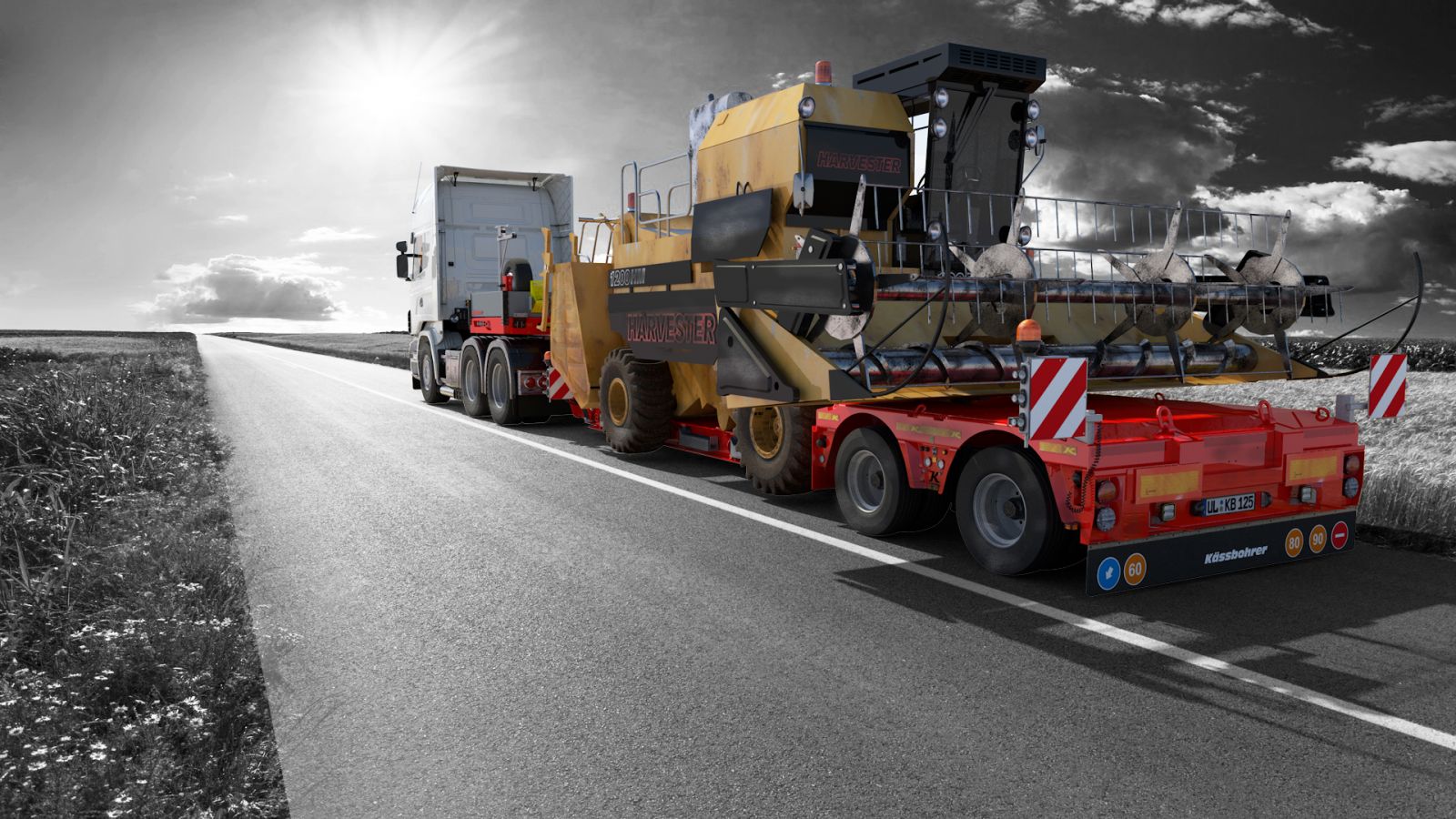 Kässbohrer's extendable Low-Loader with 2 axles K.SLL B 2 is specially designed for the safe transportation of agricultural machines with high wheels or pallets thanks to its strong central chassis and robust construction. With its pool length of 6.600 mm and king-pin capacity of up to 18 ton, K.SLL B 2 provides solutions for all kinds of agricultural machinery.
Equipped with hydraulically-steered axles, K.SLL B 2 offers maximum maneuverability even under the toughest working conditions and at narrow curves with increased technical axle capacity of 12 t and turning angle up to 42˚.
Robust, 2 Axle Steel Tipper K.SKS B is launched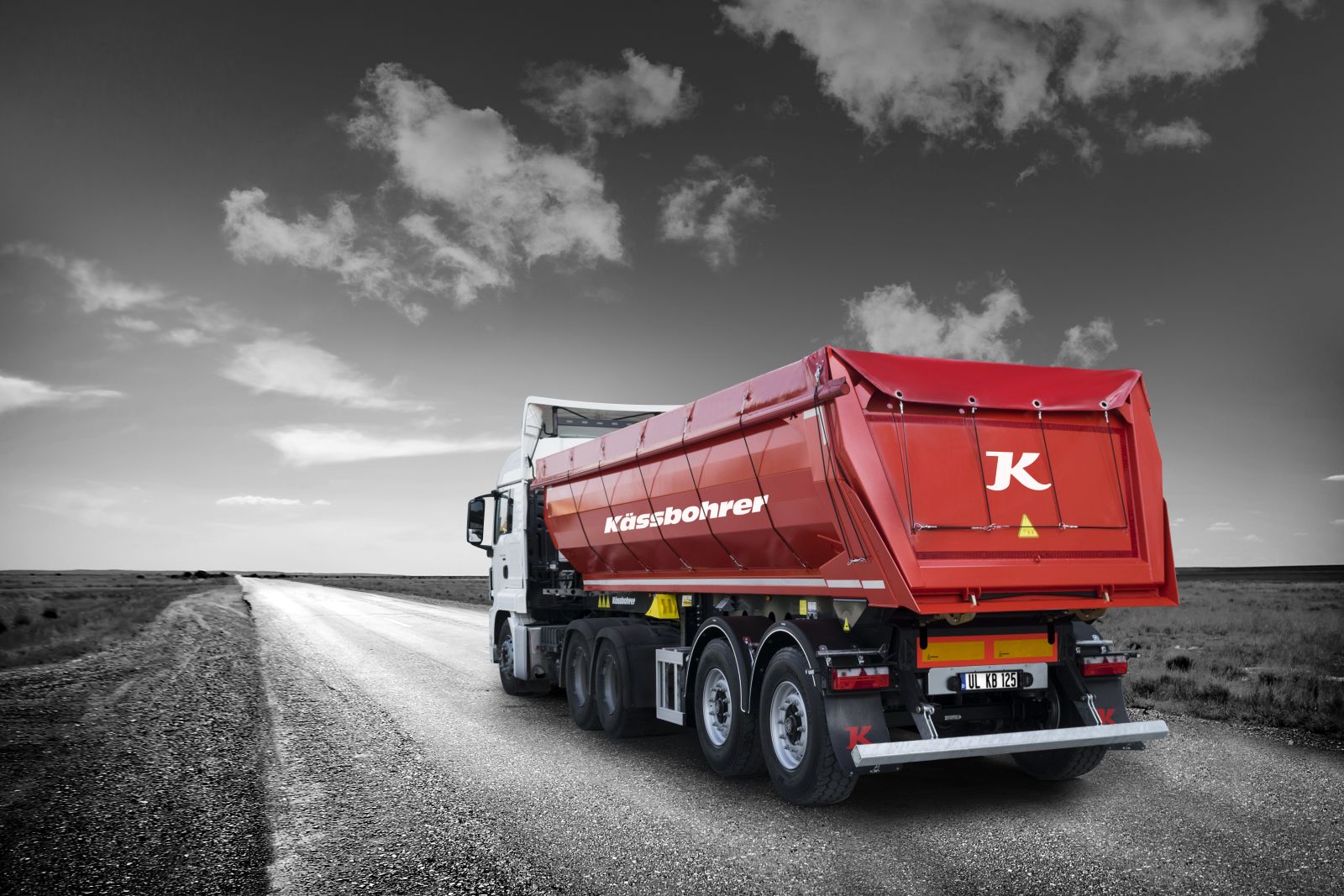 With its unique design enabling ideal load distribution, K.SKS B can carry 26 ton payload with only 9 ton axles, 1 ton more than conventional 2 axle tipper semi-trailers. This feature also enhances the service life of axles by distributing the load through king pin.
The upper structure and chassis integration is further enhanced by assistant frame and body fix structure, preventing vibration and noise by increasing vehicle stability. This integrated structure reduces reverse movements on tipping shaft and hydraulic cylinder connections, also with lateral forces on welding zones which may arise during cruise and ensures prolonged product life.
Kässbohrer Steel Tipper K.SKS B prevents bulk adhesion on the body and ensures fast unloading through unique "V" form of the floor combined with special bended design on the side walls which leads to more efficient flow rate of the materials. Body floor durability is enhanced with internal box profiles under the V shape. This feature also enables rapid cleaning of the floor.