SOLUTRANS 2019 Fair Product Launch: Excellence in Food Transportation from Kässbohrer: K.STL P
19 November 2019
At SOLUTRANS 2019 fair, Kässbohrer proudly showcases its brand-new food tanker K.STL P that offers excellence in food transportation.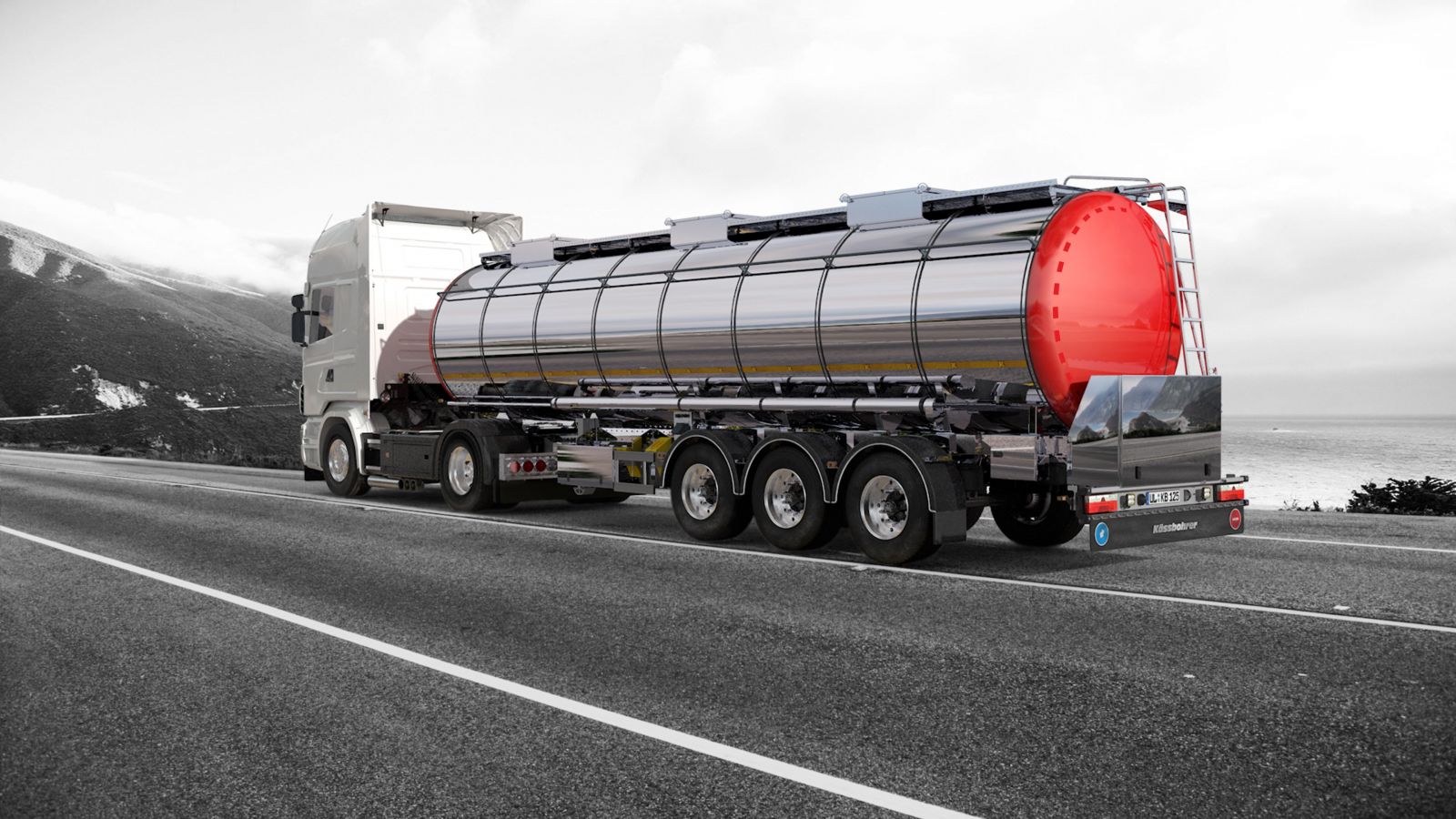 Efficient Food Transportation is offered by Kässbohrer
Kässbohrer K.STL P has been developed for efficiency in operations through its 32.000 lt tank capacity with 3 compartments for the transportation of different foods and detachable parts that enables easy cleaning and maintenance.
With its certified by the ATP in the IN-Class 1,4301 stainless steel tank, K.STL P has designed to the smallest detail for hygienic usage. K.STL P offers efficient food transport operations through its 2R quality inner surface, smoothed and polished welding seams and CIP cleaning lines.
Transportation of Different Foods is offered by Kässbohrer
Pressurized food tanker is specially engineered for delicate food transportation operations and well equipped for challenges of different types of food with its 3 compartments as 12.500 lt / 7.500 lt / 12.500 lt, pressurizing lines with 8 stainless-steel rotating cleaning balls, water or steam heating lines, tank and discharge insulation and CIP cleaning as 3 – 2 – 3 compartment distrubution, which is also used for pressurizing the tank, to be able to meet the versatile needs of its customers. K.STL P can also be offered with self-heating food type pumps, sterile box and collector for single discharging.
Kässbohrer's new food tanker is designed for 2.0 Bars operation pressure and is protected from negative pressure harms with 0,017 vacuum valve.
Technical Details of K.STL P
External Length: 11.250 mm
Tank Diameter: 2.000 mm
5th Wheel Height: 1.180 mm
Wheelbase: 6.400 mm
Total Width: 2.540 mm
Tare Weight: 6.950 mm
King-Pin Capacity: 12.000 kg
Technical Axle Load: 27.000 kg
Gross Vehicle Weight: 34.000 kg
Technical Allowable Weight: 39.000 kg