Winner of Trailer Innovation 2019 Award
Kässbohrer is the winner of Trailer Innovation 2019 Award solving the 30 year persistent issue
21 September 2018
Europe's fastest growing semi-trailer manufacturer Kässbohrer has won the Trailer Innovation Award 2019 in "Chassis" category, in recognition of Kässbohrer's Multifunctional Container Chassis K.SHG AVMH with first of its kind novel octagonal central frame design that solves all torsional issues that lead to permanent damage of semi-trailers.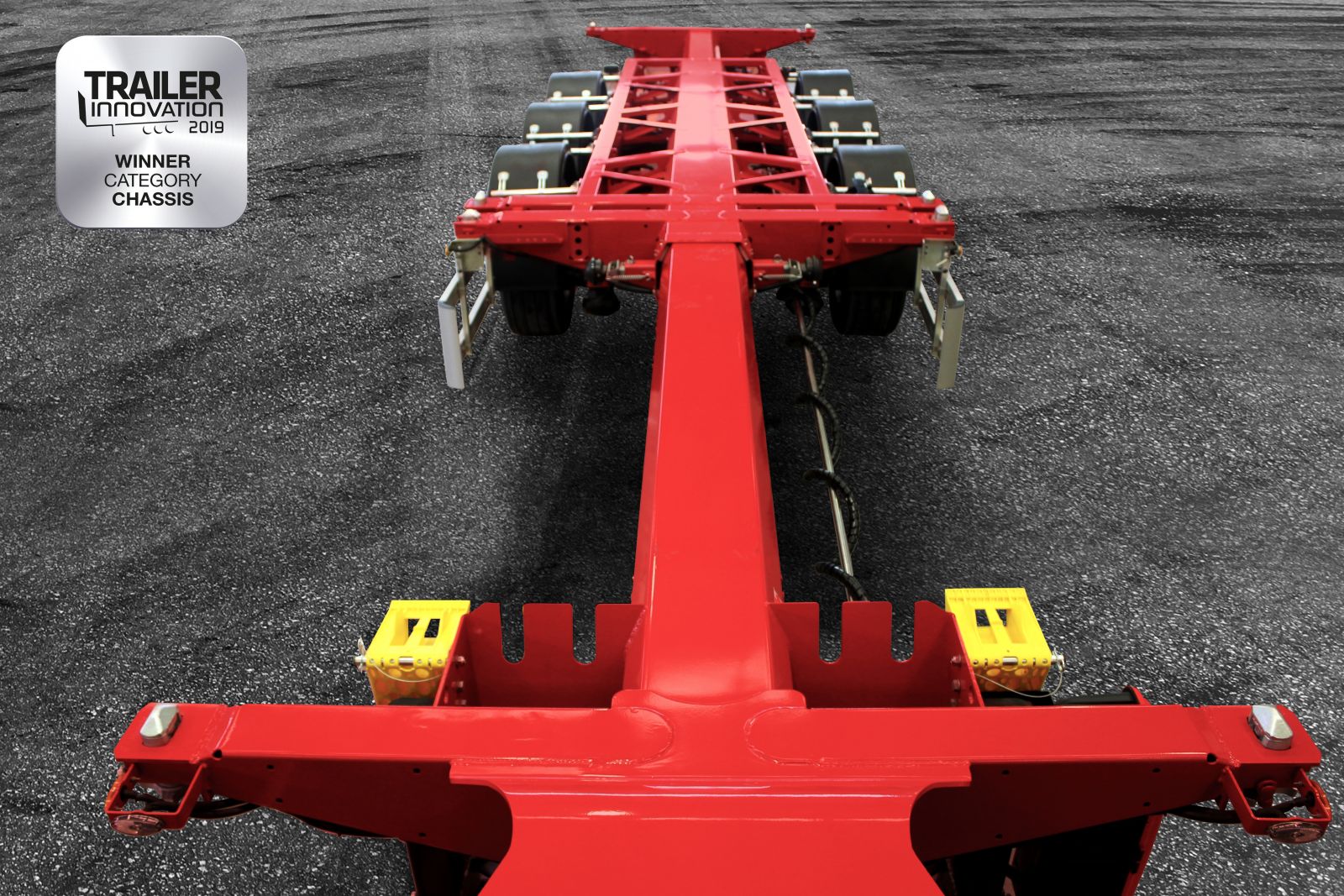 Kässbohrer Multifunctional Container Chassis K.SHG AVMH, innovated with novel octagonal central frame design solved the issue that has not been solved for 30 years. The first of its kind novel octagonal central frame design stands out in the industry as all the rest of the container chassis offer a rectangular design which creates a variety of torsional issues while performing telescopic functions leading to breakdowns most common in the industry including permanent damage of the vehicle.

Winner of "Chassis" Category Kässbohrer Multifunctional Container Chassis K.SHG AVMH's octagonal central frame enables reduction of all ancillary tension related to all welded components making the entire chassis as tension free as it gets, preventing permanent damage arising from regular operations that are carried out with the industry standard rectangular central frame design. Front, middle and rear extensions and carefully designed locking mechanisms provide the most user-friendly operation, even for the average driver.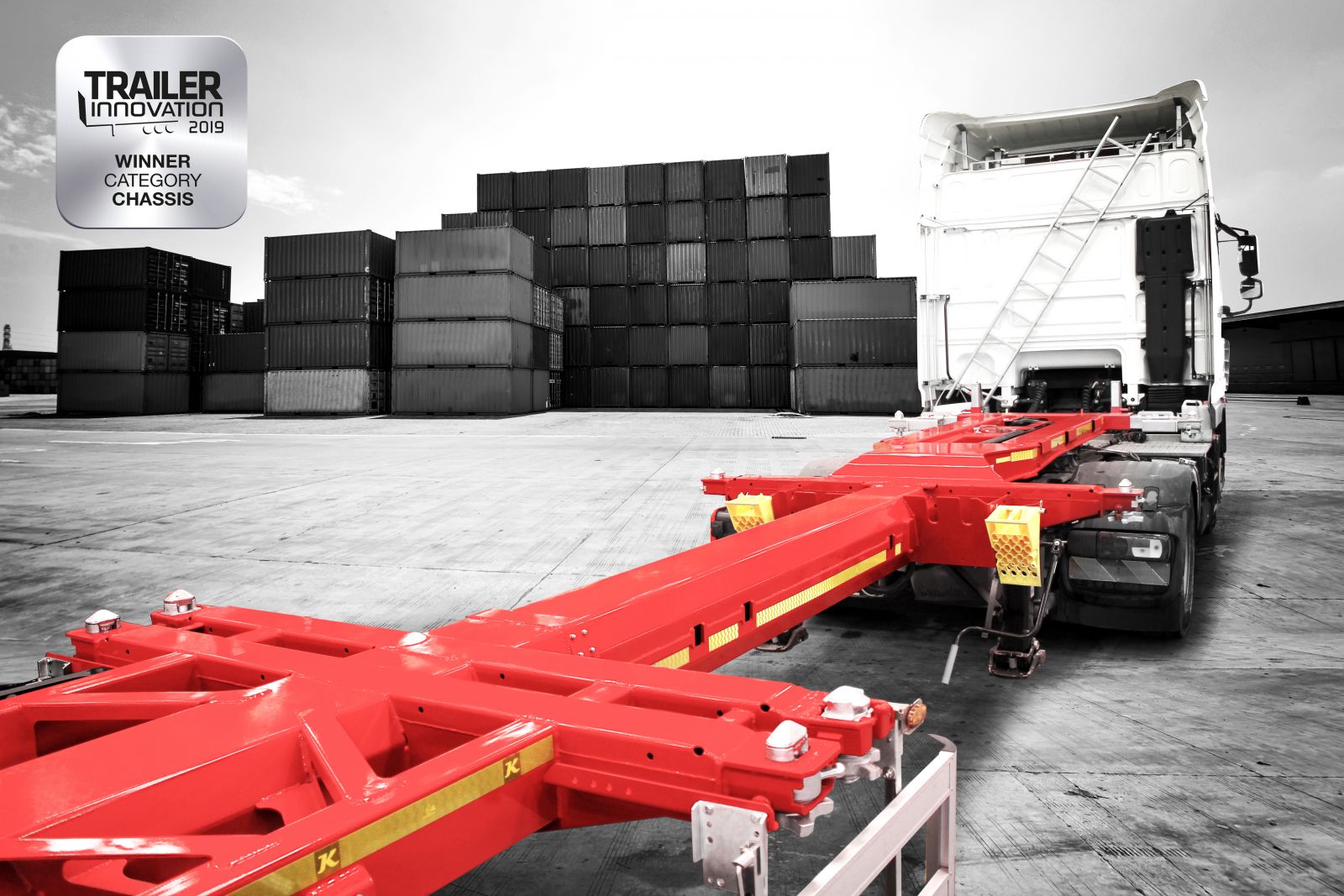 "We are an engineering company and we always integrate the latest technology to our business to offer cutting-edge technology to our customers in 55 countries. Winning Trailer Innovation Award once again is a magnificent success and is the result of our hard work. With our strong R&D infrastructure and new technology production capability, Kässbohrer pioneers the transportation industry in Europe with its widest product range. Kässbohrer has all the capacity and vision to continue on our heritage innovating to meet our customers' needs and taking the industry forward in 125 years to come." said İffet Türken, Kässbohrer Board Member.

The award ceremony will be held on 21 September at the Convention Centre in Hanover as part of 67th IAA Commercial Vehicles.