K.SHG AVMH
MULTI-FUNCTIONAL CONTAINER CHASSIS WITH NOVEL OCTAGONAL CENTRAL FRAME DESIGN
K.SHG AVMH
MULTIFUNCTIONAL CONTAINER CHASSIS WITH NOVEL OCTAGONAL CENTRAL FRAME DESIGN
Kässbohrer Multifunctional Container Chassis with Novel Octagonal Central Frame Design, K.SHG AVMH /45 – 16 / 27 engineered to carry containers from 20 ft. up to 45 ft. including HC containers. Constructed with patented octagonal middle and rear extension structure and user friendly patented front extension in order to provide reliability and efficiency in intermodal operations.
FEATURES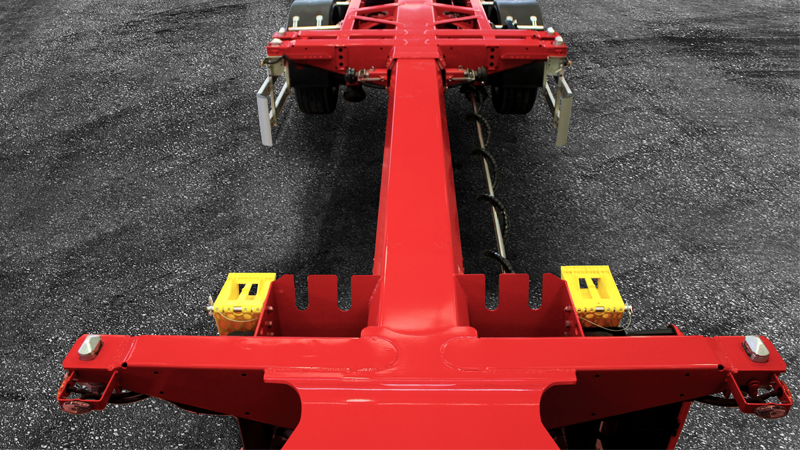 Octagonal Central Frame

Octagonal Central Frame at the middle and rear extensions ensures the extension to be carried out easily for many years. This octagonal structures can be seen on crane booms to provide better performance compared to standard rectangular boxes. This feature also allows the execution of the middle extension operation even on rough conditions.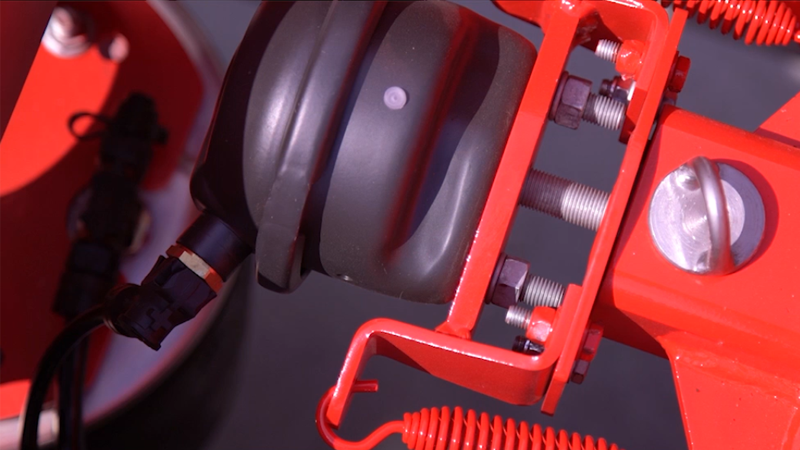 Dual Pneumatic Locking Systems

Dual Pneumatic Locking Systems adds additional trust to operational safety. Whereas this user friendly and easy to operate feature ensures the extension is fixed during operations, it also prevents corrosion, as seen on spring mechanism locking systems, by enabling the locking movement when needed.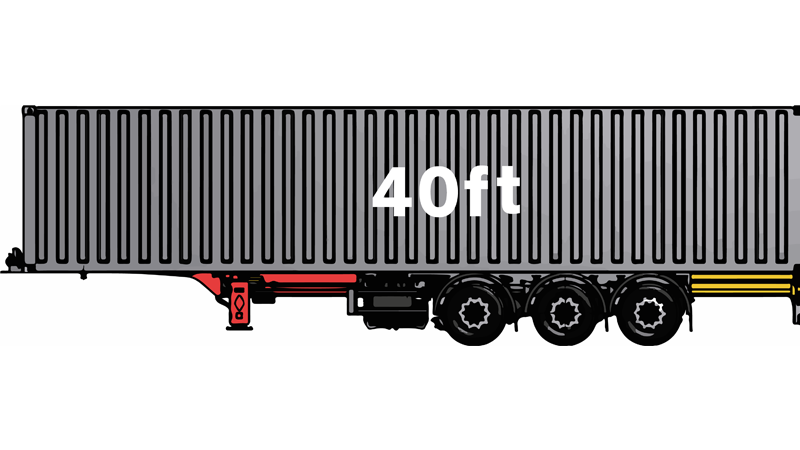 Suitable for all types of containers

Suitable for all types of containers with maximum flexibility including 20 ft, 2 x 20 ft, 30 ft, 40 ft, 40 ft HC and 45 ft within legal limits. Shorter wheelbase compared to non-extendable container chassis results in better traction and maneuverability.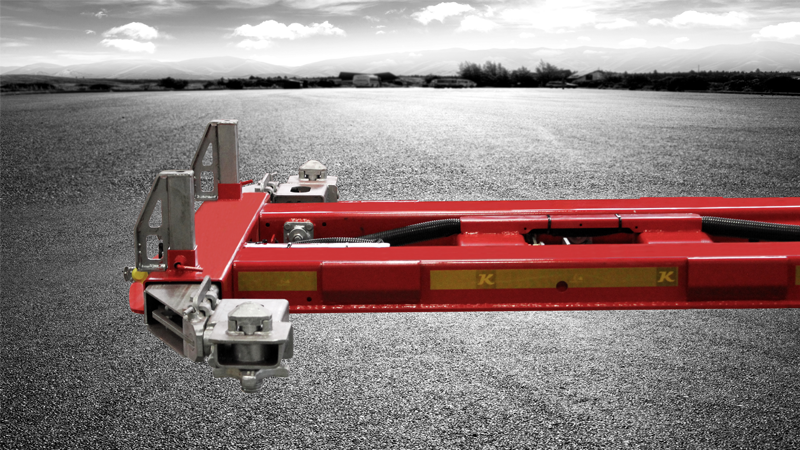 Patented Front Extension Mechanism

Patented Front Extension Mechanism has user friendly and operationally safe design which helps the drivers easy to operate the extension mechanism even with one finger's push and makes them understand when the front extension locked by giving out a sound.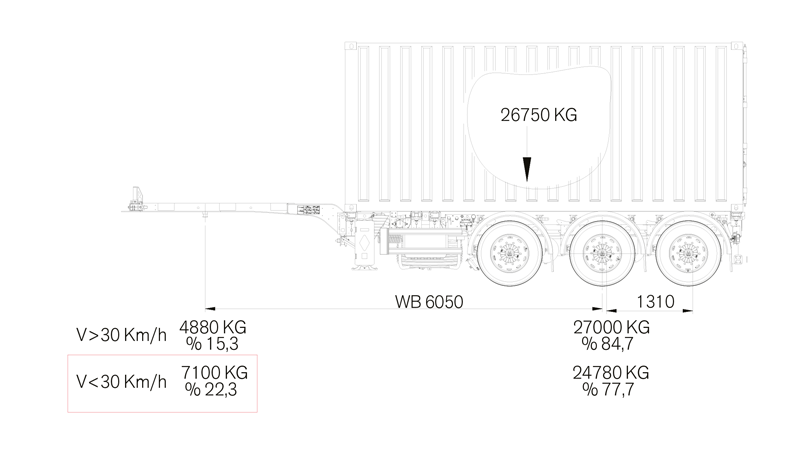 Smart Load Transfer

Smart Load Transfer eliminates the wheel spinning problem when loaded with 20 ft container at the rear by transferring the load from the axles to king pin depending on the load status and speed. King pin load is increased 22.5% when 20 ft container loaded at the rear under 30 km/h speed.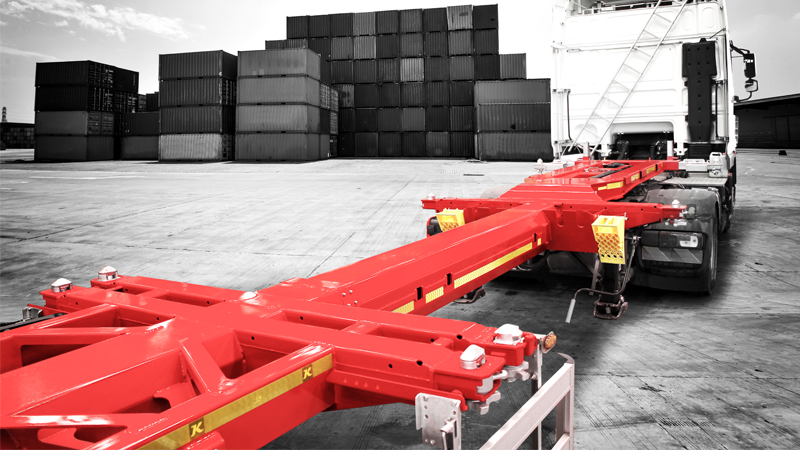 KTL and Metalization Application

KTL and Metalization application are applied to achieve operational excellence by prolonging the lifetime of the vehicle. Even though all the chassis is coated with KTL, partial metalization is applied as standard to the contact area between the container and the chassis.
---
CONTACT US NOW TO INCREASE YOUR OPERATIONAL EFFICIENCY