K.SSL
SMART NON-TIPPING SILO WITH AUTONOMOUS DISCHARGE
K.SSL
SMART NON-TIPPING SILO WITH AUTONOMOUS DISCHARGE
Kässbohrer Smart Non-Tipping Silo, K.SSL features fully automatization of the discharge process enabling a safer and more efficient discharge. Experienced drivers are the key point for safer operations and fast discharge/operation times. With Kässbohrer's automatic systems, the experience will no longer be an issue
and the risks will be minimized, creating a work efficiency in fleet management. Thanks to the patent pending design of Smart rotational valves and smart motion/flow sensors of Kässbohrer Smart Non-tipping silos, the flow of the different materials can be monitored and adjusted; air pressure of the tank can be changed according to the flow and working pressure. Under any emergency situation, the system can stop the material flow if needed.
FEATURES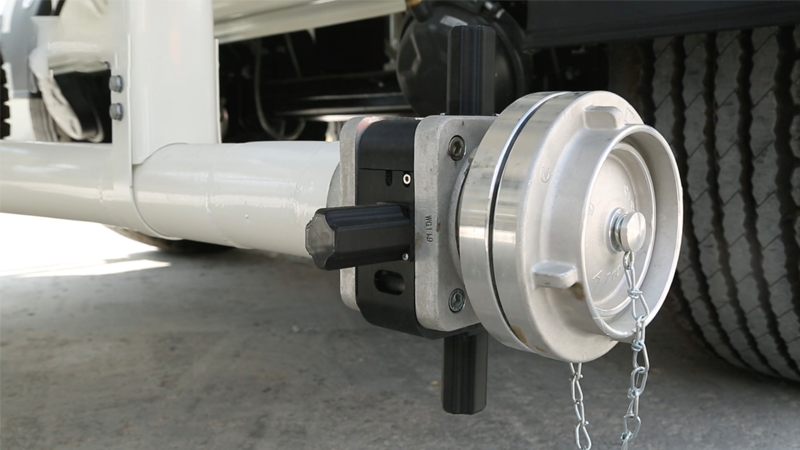 Smart Motion / Flow Sensor

The sensor can identify the material by using the density of the product. Also, it can measure the air-material the mixture and collect the data to send feedback to the Smart rotational valves to adjust the material flow.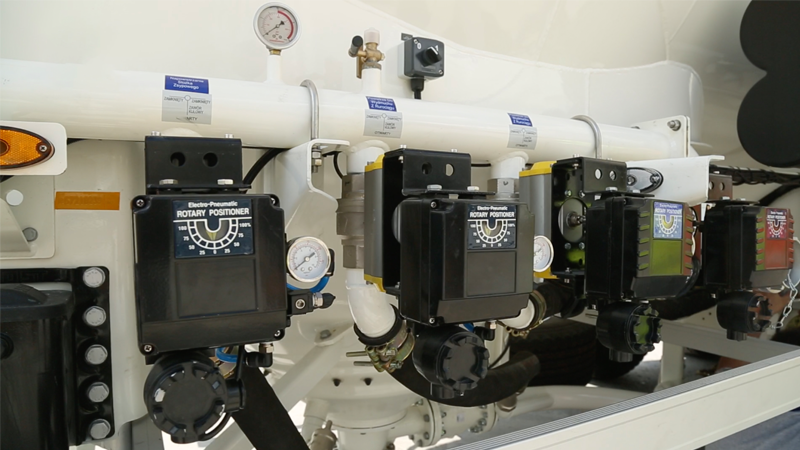 Smart Rotational Valves

By using the feedbacks from The Smart Motion / Flow Sensor, these valves will control the air mixture line and pressure (Jet) airline of each cone in a harmony. This adjustment will be fully automatic. When the discharge is completed, remaining material cleaning will be done by using the pressurized air.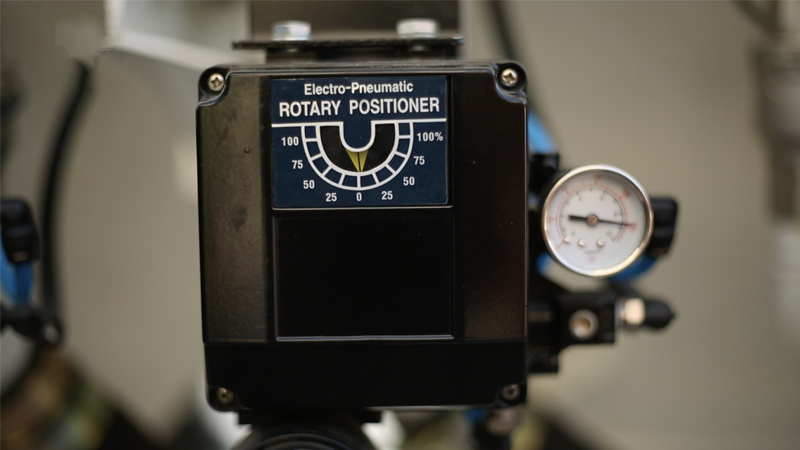 Smart Pressure Release Valve

By using the pressure sensors which are located on the airlines and tank body, Smart Pressure Release Valve will control the tank pressure during the discharge process. If the pressure is over than required/needed pressure level, this valve will be activated to de-pressurize the tank to the optimum pressure level. When the discharge is completed, If the tank is still under pressure, this valve will lock the ladder and catwalk by using a pneumatic switch to prevent the operator to be at the tank top and will de-pressurize the tank automatically.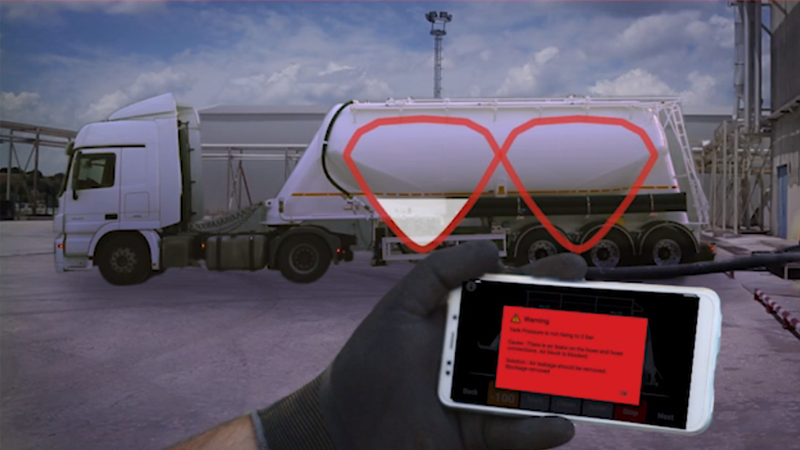 Diagnostic Sensor

With integrated diagnostics systems, failures which can occur anywhere on the tank body or running parts of the trailer can be detected. Because of this, early intervention/early response to these failures are possible. Thanks to this, safer driving experiences, shorter interference times and longer trailer life will be achieved. Also, the diagnostic systems will give advice to the driver to fix the failures by using the registered data from Kässbohrer's official service partners.
Control With Smart Device Via Easy Interface

The autonomous discharge process is wirelessly controlled by smart devices. The system is secure against 3rd party interventions. The users can monitor the discharge process in live time. The software is automatically updated. The user can o to manually control the discharge process. The user is alerted to any malfunction and informed on the status of automatic fixes as well as informed on fixing procedures.