Kässbohrer and TRTA Continues Partnership with Facility Visit
04 September 2019
Offering Europe's widest product range that meets the needs of general cargo, cold chain, intermodal, construction and bulk goods transportation sectors, Kässbohrer has 4 production facilities; that are located in Goch and Ulm in Germany, Tula in Russia and Adapazari.
TRTA (Technical Road Transport Association) was founded in 1982 and represents the interests of Dutch trailer rental companies and trailer fleet owners with regard to the legal and technical aspects of their equipment registered in the EU and has 27 members. In close collaboration with its members and suppliers, TRTA aims to share knowledge and initiate innovations in the field of road transport and logistics.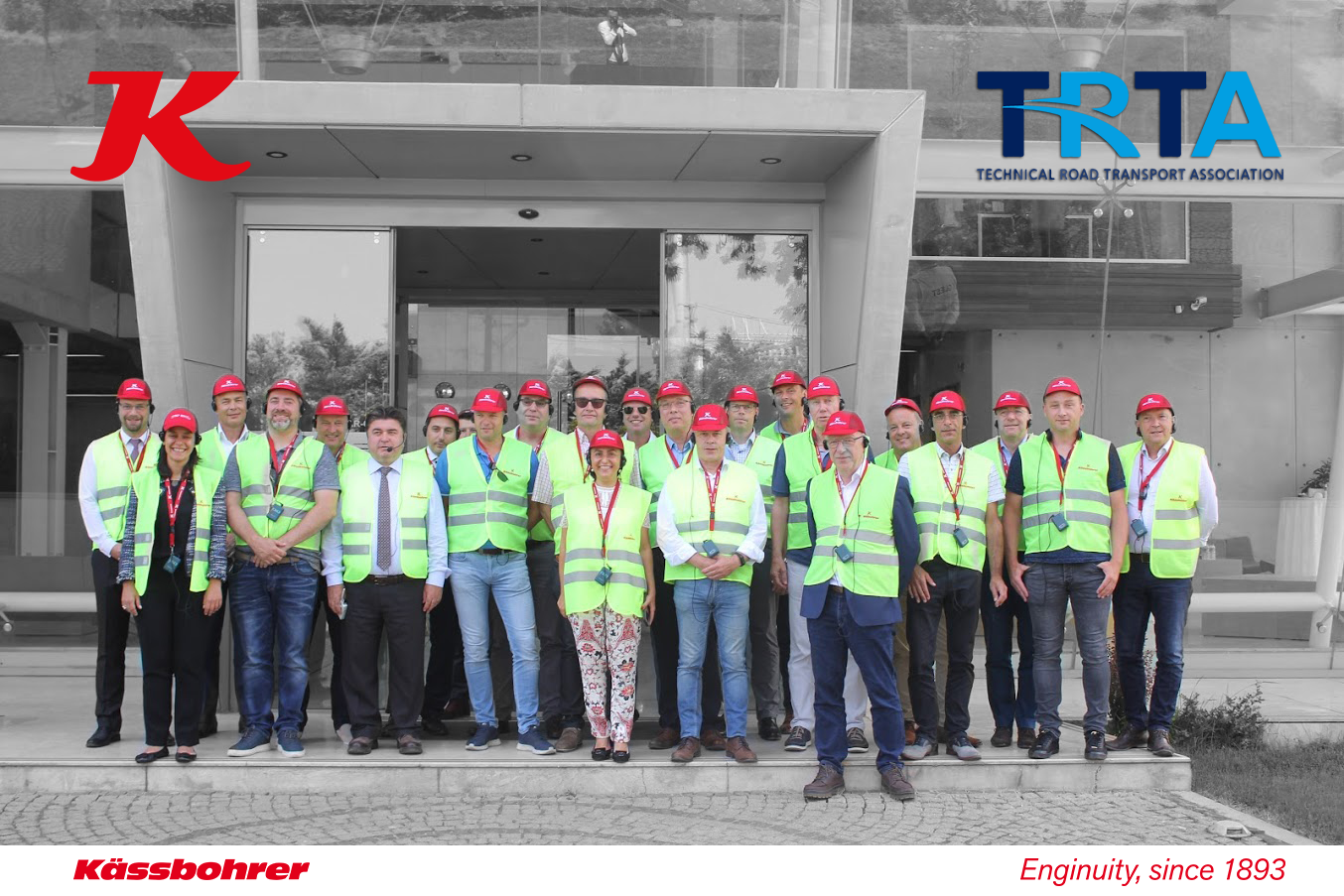 During the two day visit TRTA was presented with an extensive tour of the Adapazarı campus and had the chance to observe the developments since their first visit in 2007. Managing the production of Europe's widest product range, in 4 different mega factories under one giant roof, Kässbohrer since then established its onsite R&D center and in house KTL and water treatment facility. Constant improvements exceeding 50 million euros for on safety, quality and efficiency were carried out including production automation, IT infrastructure and R&D capabilities. TRTA members visited the recently completed new Low-Bed factory, with biggest capacity in Europe and featuring industry 4.0 production infrastructure including RFID tracking latching crane systems, integrated paint shop and metallization capabilities. Members observed product test being carried out in the R&D center as well ATP certification test center.
Kässbohrer also hosted a future of the heavy duty transport technologies talk with award winning truck manufacturer as well as with members from its own award winning R&D team. During the talk, productive exchange of ideas on the state of sustainability of transport sector, alternative power trains as well as digitalization was carried out.
TRTA members carefully examined Kässbohrer's widest product range with widest range of options, giving valuable feedback
Chairman of TRTA Rogier Laan and Kässbohrer Board Member İffet Türken shared their thoughts on the continuation the valuable industry partnership.

Mr. Rogier Laan stated: "As TRTA, our aim is to make international connections and to continue our innovation program. Our partnership with Kässbohrer continues since 2007. We had the chance to see the developments in the campus and observe the quality of products and production techniques. Discussing the future with Kässbohrer as an actor in the global supply chain, we believe to collectively address industry's current and future challenges more effectively."
Ms. İffet Türken underlined the value of sharing knowledge for future developments: "Towards the next 125 years, Kässbohrer values industry partnerships to guide the industry towards sustainability and effectively manage the digital transition. We greatly value TRTA members' expertise in business and in technical matters and sincere feedback. We were honored to host them in our state of the art Adapazari campus and will continue to develop technologies, products and services for the industry and the environment."