Kässbohrer Platform Range: Flexible and Efficient Operations
04 April 2019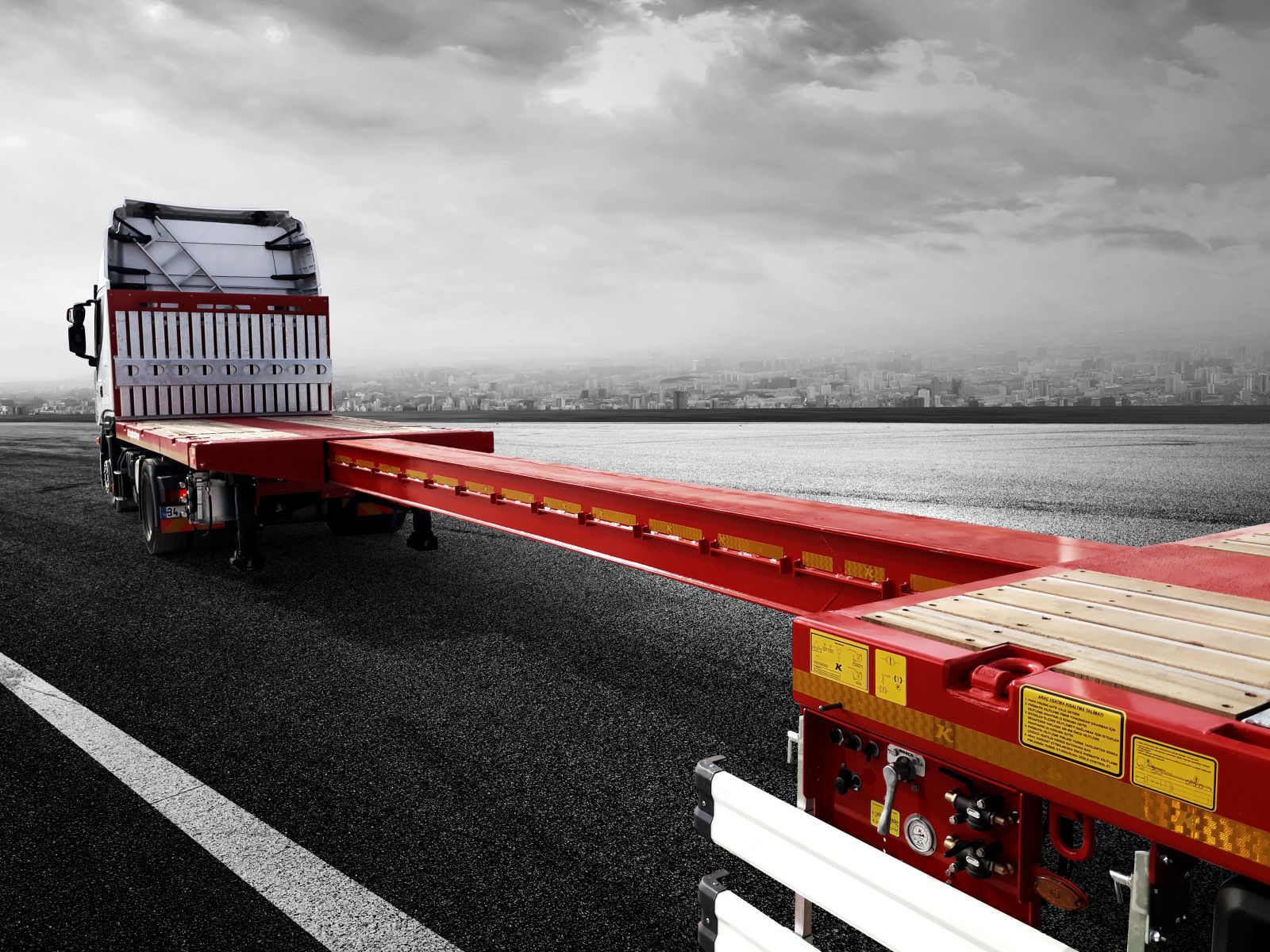 Offering the complete construction product range, Kässbohrer offers platform semi-trailers that are equipped with cutting-edge technology for heavy haulage transport.
Each platform semi-trailer from Kässbohrer's wide product portfolio is engineered for efficient and safe transport of a wide range of materials from demolition and recycling loads to pre-fabricated parts, from concrete beams to timber and even the construction machinery itself.
Adhering to the motto "Enginuity", Kässbohrer platform semi-trailers guarantee a high transportation performance with reduced fuel consumption contributing to lower Total Cost of Ownership (TCO).
The platform semi-trailers comes as Light, Jumbo or Heavy Duty design for your various load needs. Additionally, Kässbohrer further offers a number of options, such as the extendable chassis, to meet the versatile requirements of its customers.
Highest Payload Capacity is Offered by Kässbohrer
Kässbohrer's light and robust platform semi-trailer, K.SPS is engineered to offer the highest payload capacity with a tare weight of 5.700 kg. The gooseneck height of 200 mm is specially designed to offer maximum customization features. KTL-coated robust chassis enhances the lifelong performance of the semi-trailer. K.SPS is configured with a variety of floor, container locks and load security options providing ease and flexibility for operations.
Preferred by heavy and flat good transportation, non-extendable heavy duty platform semi-trailer K.SPS H is engineered to offer the highest payload capacity while robust box profile central chassis structure with metallization enhances the lifelong performance of the semi-trailer. K.SPS H's chassis is made of high quality and high strength S700 MC steel, in compliance with Standard ISO 1726. K.SPS H is equipped with omega profile reinforced 30 mm hardwood floor with drop-patterned steel on top of the wheels.
Kässbohrer's extendable heavy-duty platform semi-trailers K.SPA X and K.SPA M provides robust and safe transport solutions for heavy and flat goods. Adaptable to standard and mega trucks, K.SPA series features the robust box profile central chassis structure and metallization coating technology for maximum durability. K.SPA series offers versatility in load fixing of different widths with lateral rowing pillar pockets, as well as various container sizes. Highest load-bearing capacity lashing rings are first in the market with its 13,4 ton load capacity. Code XL certified front panel and EUMOS-40511 certificated pillar pockets ensures all loads are secured and transferred to the highest available security standards.
Highest Loads Are Accommodated by Kässbohrer
Kässbohrer's Jumbo platform K.SPJ's KTL coated extra high strength can be lowered down to 920 mm to ensure efficient transportation of goods with high volume. Through self steering axle, maneuverability of the vehicle increases even while carrying the highest loads. Trestle located at the rear ensures long materials to be carried at the same length. Lashing rings that are located along the side rave provides solid and safe transportation. Additionally, K.SPJ offers multifunctional container transportation for 20 ft, 30 ft and 40 ft containers thanks to container lock options. Kässbohrer's K.SPJ offers higher payload, fuel saving, increased product life, and less maintenance.
Kässbohrer will exhibit the finest examples from its platform product range during bauma 2019 at the heartbeat of the construction industry, taking place between 8-14 April, in Munich, Germany at Stand 722 I 6 in Open Area.
Kässbohrer After Sales Services in Europe
As a result of its customer-centric approach, Kässbohrer offers a wide range of after sales services to its customers. For its customers that are operating in the construction industry, Kässbohrer offers extended warranty options a wide selection of its complete construction product range including bauma 2019 fair vehicles K.SSL 35 and K.SPA M. With K-Advance Care Service Packages tailored to each customers' operational needs as well as 24/7 Kässbohrer Hotline available in 27 countries and 23 languages, Kässbohrer's after sales services are attuned to meet the needs.