NUFAM 2019 Fair Product Launch: ADR Tipping Silo from Kässbohrer: K.SSK 60 ADR
26 September 2019
At NUFAM 2019 fair, Kässbohrer proudly showcases it's brand-new, lightest ADR tipping silo K.SSK 60 ADR that is designed, analyzed and tested for uncompromising safety with full compliance to ECTA/DOW recommendations and ADR regulations.
Lightest ADR in EU 60 m3 Tipping Silo is offered by Kässbohrer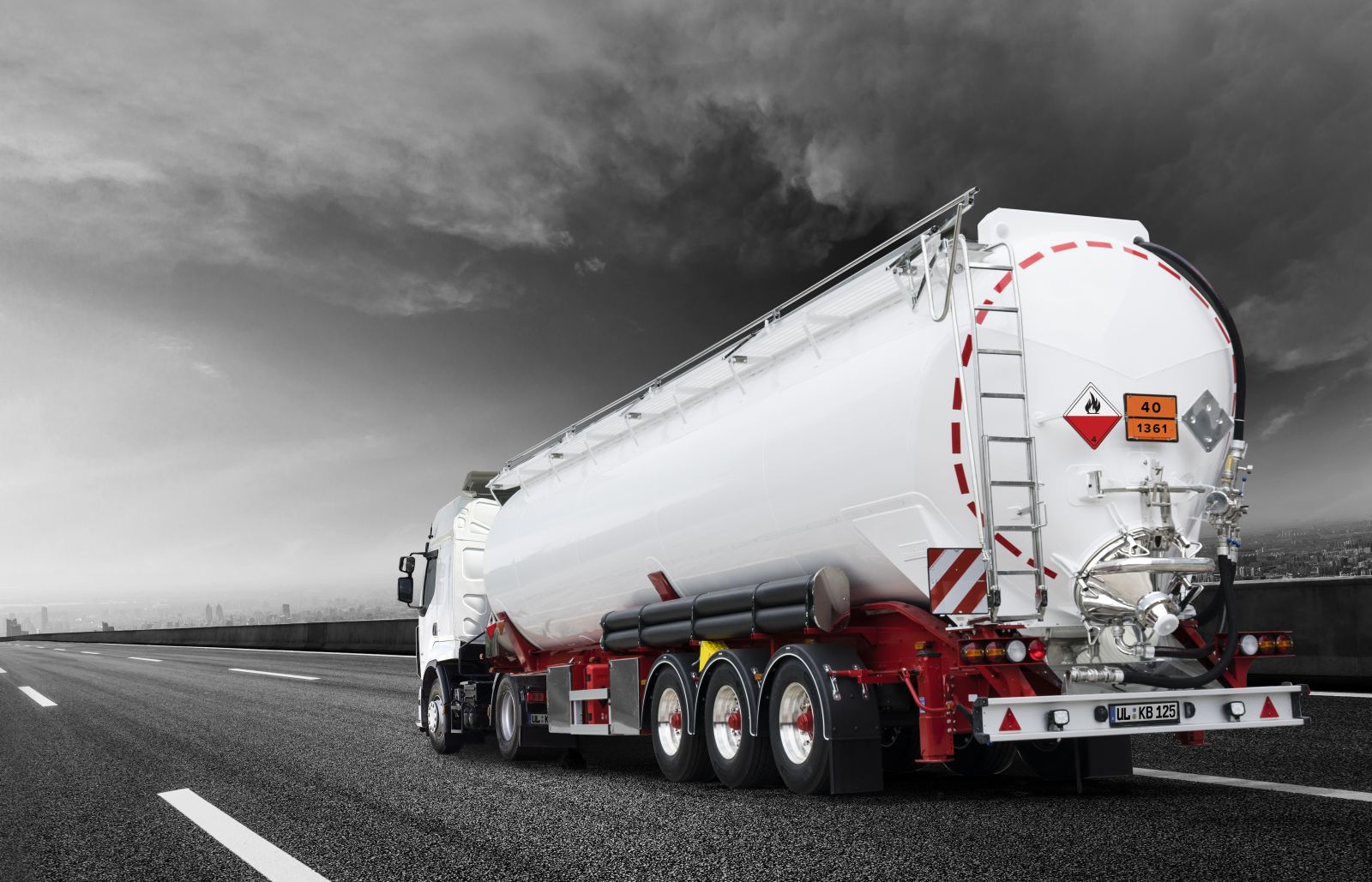 Being on top of tipping silo segment, Kässbohrer now meets the needs of valuable dangerous bulk transportation operations sector by offering K.SSK ADR in volumes from 40 m3 to 60 m3 depending on specific needs.
Thanks to Kässbohrer's engineering power and development capability, K.SSK 60 ADR makes it possible to carry a maximum load without compromising essential features and extensive options.
Kässbohrer's tipping silo trailer is the lightest standard and ADR 60 m3 tipping trailer in the EU market, including all equipment on-air, filling and discharging lines that are designed to provide safety and best ease of use and is the perfect example of Kässbohrer's engineering excellence.
Perfect Fit for ECTA / DOW and ADR Regulations
Kässbohrer now offers a perfect ECTA / DOW fit tipping silo to its customers. As a standard, K.SSK's all checkvalves, valves, couplings, even aeration equipment in discharging cone are easily removable, providing ease of cleaning for safety and faster operation to reduce costs.
Transportation of Dangerous Powder or Granular Materials is provided by Kässbohrer
Kässbohrer K.SSK 60 ADR is suitable for dangerous powder or granular materials transportation such as carbide, coal, ashes and chips.
Longer Product Life and Reliability is offered by Kässbohrer
Through automation and material selection, Kässbohrer offers perfectness in the tank by providing a longer product life and reliability for customers' valuable goods.
Moreover, K.SSK 60 ADR'S tank construction is manufactured with automatic welding that provides optimum elongation augmenting driver and environmental safety for dangerous good transportation
Technical Details of K.SSK 60 ADR
Tank Volume Net: 60 m3
Tare Weight: 6.950 kg (±%3)
King-Pin Capacity: 12.000 kg
Axle Load: 27.000 kg
Gross Vehicle Weight: 39.000 kg
Tank Thickness: 7,0 mm
Tank Code: S2,65AH
5th Wheel Height: 1.220 mm
Wheelbase: 7.480 mm
Length: 12.995 mm