Kässbohrer's Complete Intermodal Product Range
Kässbohrer Continues To Bolster Its Long-Term Partner Ambrogio
24 January 2019
Adhering to the motto "Enginuity", Kässbohrer offers the complete intermodal product range, bolstering its customers' operations in more than 55 different countries. Kässbohrer partner since 1991, Ambrogio recently added 50 Light Container Chassis K.SHG L and 100 Swap Body K.SWAU C to its fleet.
Ambrogio was founded by Domenico Ambrogio in 1957 and focuses on the European market since its foundation. Today, Ambrogio is in the vanguard of the European transportation sector. The company offers transportation solutions enabled by its enormous fleet size yet very low pollutant emissions and contribute to present and future environmental protection.
During the delivery ceremony where Livio Ambrogio, President of Ambrogio, Awes Botello, Ambrogio's Terminal and Fleet Manager, Çetin Nuhoglu, President of Kässbohrer, and Mehmet Önen, Kässbohrer's Head of Key Account Management attended, Mr. Ambrogio, Mr. Nuhoğlu and Mr. Önen shared their thoughts about their strong partnership.
Mr. Ambrogio stated:"We first cooperated with Kässbohrer in 1991. In the past, we always used Swap Body that has the external length of 12.500 mm and decided to make an investment for 100 Kässbohrer Swap Body that has the external length of 13.600 mm.
As an aspect of our partnership, we have tried upgraded 13.600 mm Kässbohrer Swap Body for 6 months. Tested and validated first hand, K.SWAU C provides lower cost in operations with stowing and freight opportunity. As a result of this process, we have surely made our investment of 100 Kässbohrer Swap Bodies. Complementing our Swap Body investment, we have decided on an investment of 50 Kässbohrer Light Container Chassis providing payload advantage without compromising its performance and robustness. We will operate in Italy with 35 of them, in Belgium with 9 of them and in Germany with 6 of them. The support from sales and after sales teams make it easy and efficient to work with Kässbohrer. We will continue our long-term partnership."
Mr. Nuhoğlu said: "As Kässbohrer, our main priority is to make developments to satisfy our customers' operational needs with our widest range of product and services. We greatly value our partnership with Ambrogio."
Mr. Önen added: "Ambrogio has the largest Swap Body fleet in Europe and as a result of their trust in Kässbohrer, we delivered 100 Swap Body K.SWAU C and 50 Light Container Chassis K.SHG L, lastly. Built to highest quality, our Swap Body K.SWAU C provides maximum efficiency and our robust Light Container Chassis K.SHG L has detach and plug container lock technology to carry both 40 ft and 45 ft containers. Additionally, lower fuel consumption is provided with tare weight of 3.900 kg. Our focus is to meet the operational needs of our partners' in services with fast sales and after sales support."
Features of Kässbohrer Light Container Chassis, K.SHG L
Kässbohrer's gooseneck light container chassis K.SHG L's tare weight is 600 kg less than standard container chassis vehicles and is engineered to handle 40 ft and 45 ft HC containers.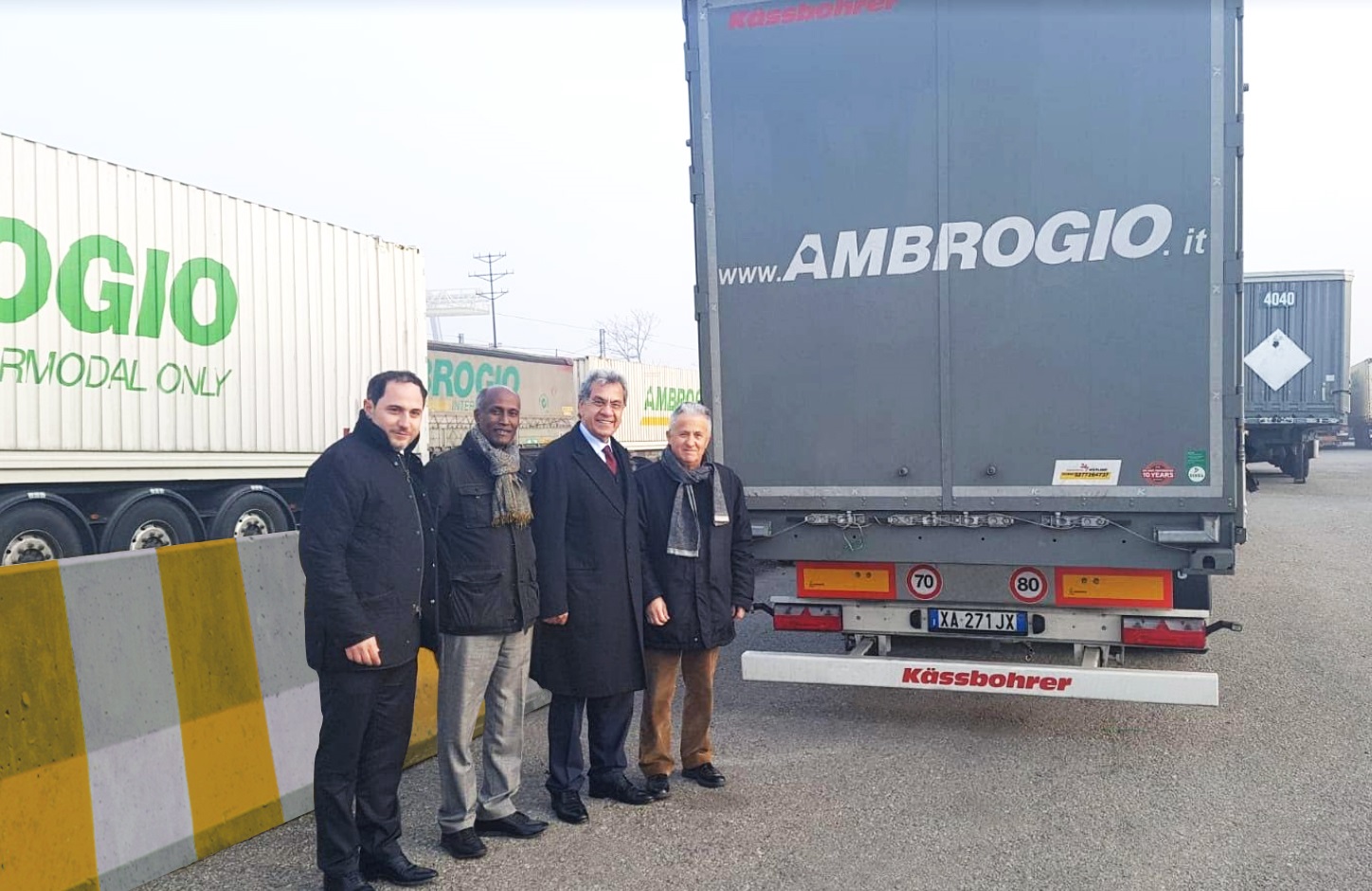 Kässbohrer's light chassis has 2 king pin position and the second king pin position provides suitability for 6 x 2 trucks.
K.SHG L's ingenious design allows the safe and easy loading of containers with only four locks.
Features of Kässbohrer Swap Body, K.SWAU C
K.SWAU C curtainsider swap body, engineered for environmentally friendly intermodal transportation.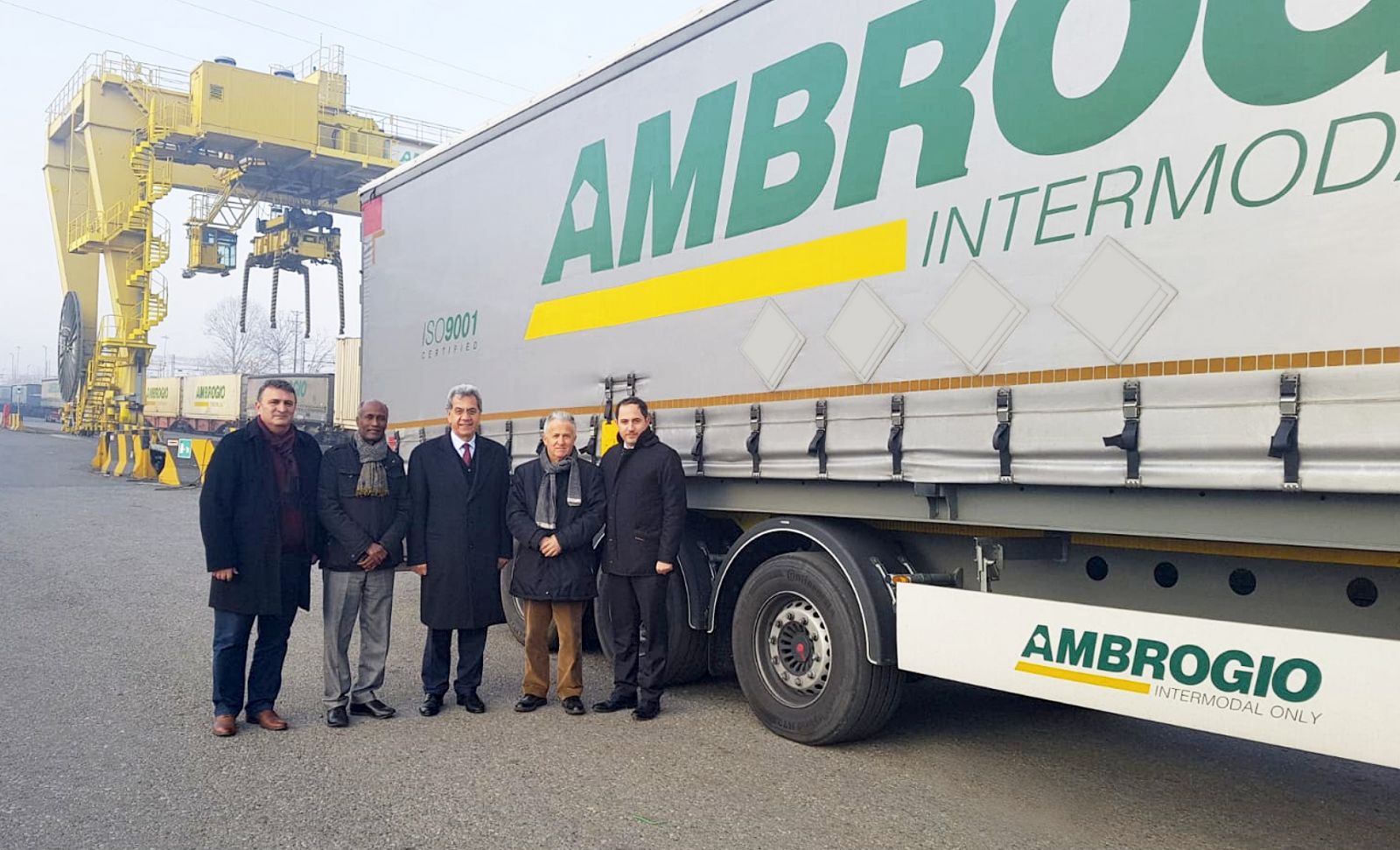 K.SWAU C has up to C64 transportation code and 34 euro pallet capacity and provides maximum efficiency with its 4.850 kg tare weight.
With stowing and freight opportunity, K.SWAU C will provide lower cost in operations.
Equipped with K-Fix Load Security System, K.SWAU C provides 128 different strapping points, each with 2,5 ton capacity on a special side rave design.
K.SWAU C offers Load Security Certificate EN 12642 Code XL - VDI 2700 for all the roof lifting positions.
Kässbohrer After Sales Services in Europe
Kässbohrer's broad after sales services are developed to take care of its customers, and wide after sales and spare parts services in Europe compliments their operations.
With K-Advance Care Service Packages tailored to each customers' operational needs as well as 24/7 Kässbohrer Hotline available in 27 countries and 23 languages, Kässbohrer's after sales services are attuned to meet the needs.